How can anyone NOT think climbing is fun when they see a photo like this: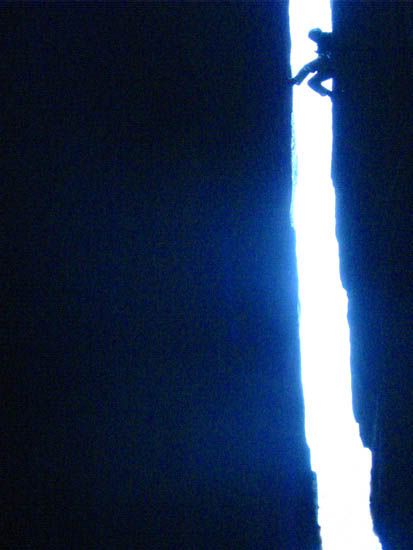 Well, I suppose, to each their own, but for me, this last year - my first year climbing - has included some of the best times of my life. That's me, by the way, out at Peterskill in the Gunks, on a climb called "Santa's Revenge."
If you want to know some back story, check the URL below. It was an essay I submitted for the Rock & Ice 2004 Creative Writing Contest. Of course, I didn't win first prize - why would I have? But, I like writing, and so I did a piece, to participate. To show up.
As I said, I've been climbing over the last year, and I want to get up to the present in this space, so I need to get going....and there will probably be some past/present tenses going on until I am caught up. That's okay, I think. Most likely I'm the only one who'll be reading this anyway(as I edit....) and I won't be confused.